LAY London Festive Dinner Bundle
Christmas is a time for revelling with friends and family, so let Nyetimber take away the stresses of decorating with our new tablescaping range, in collaboration with LAY London. Please leave your contact details below to be notified when back in stock!
1x 750ml Classic Cuvee Multi-Vintage
1x set of 2 Nyetimber Glasses
1x Nyetimber Bus Bauble
1x set of 2 LAY London candles
Currently we only deliver within the UK and delivery for orders over £70 is complimentary.
You must be aged 18 or older to purchase this item.
LAY London Festive Dinner Bundle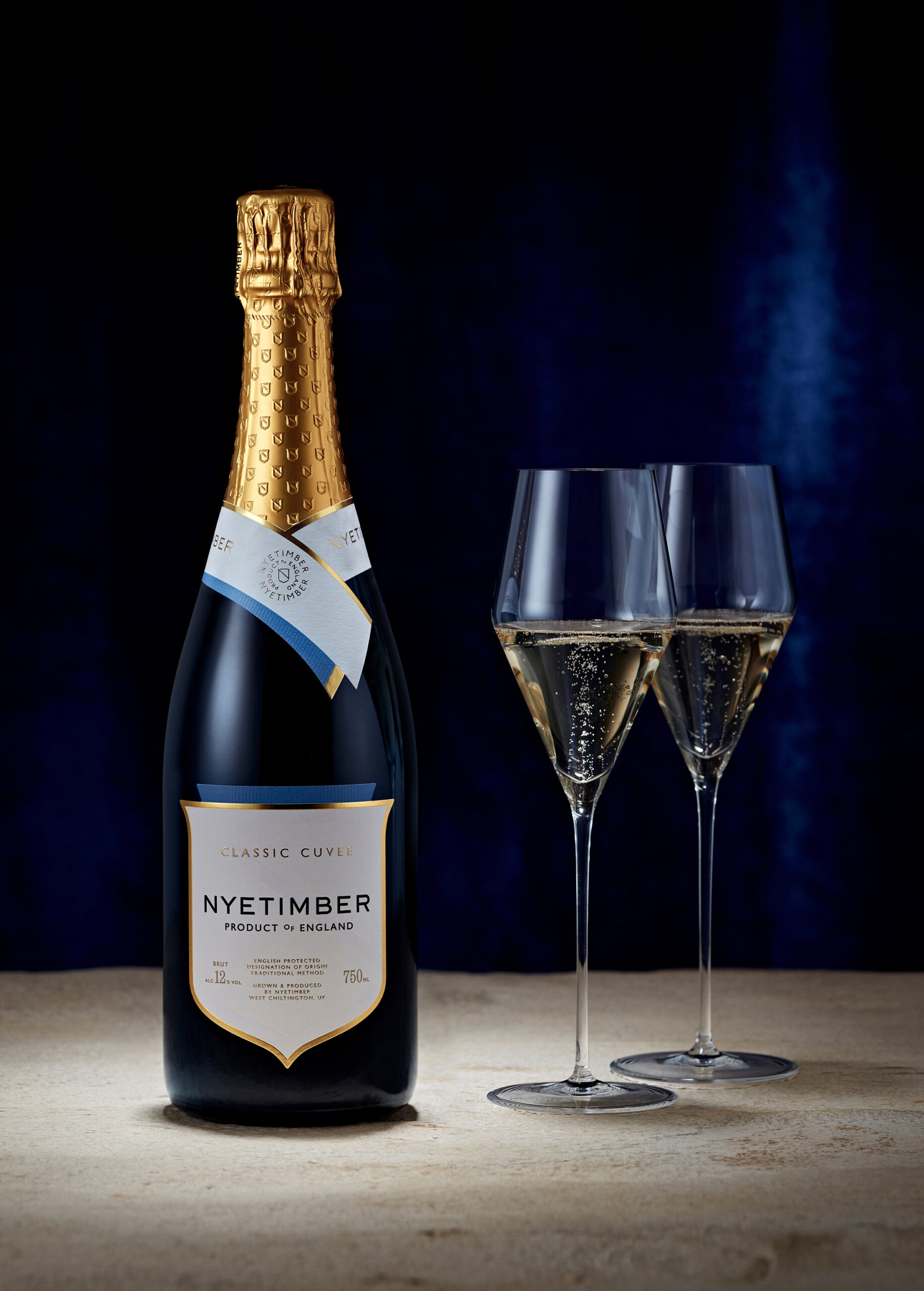 Classic Cuvee
Multi-Vintage
Our flagship Cuvee
The signature wine of Nyetimber is a classic blend of Chardonnay, Pinot Noir, and Pinot Meunier and is a perfect balance of elegance and intensity. The blend includes wines from all our vineyards and also from several vintages.
TECHNICAL INFORMATION
GRAPE VARIETY
55 to 65% Chardonnay
30 to 40% Pinot Noir
5 to 15% Pinot Meunier
REGION
West Sussex & Hampshire
RESIDUAL SUGAR
8.5 - 10 g/L
The Nyetimber Christmas Bus Bauble
Following a hugely popular launch last year, the Nyetimber Bus Bauble is also returning for the festive period. The miniature version of our beautiful mint green Nyetimber Bus adds a touch of glamour to the Christmas tree, and the festive sparkle twinkles beautifully next to fairy lights.
Decoration size: 6.5cm wide x 8.7cm long x 9cm high
Complete with wooden gift box