Classic Cuvee 2010 Launch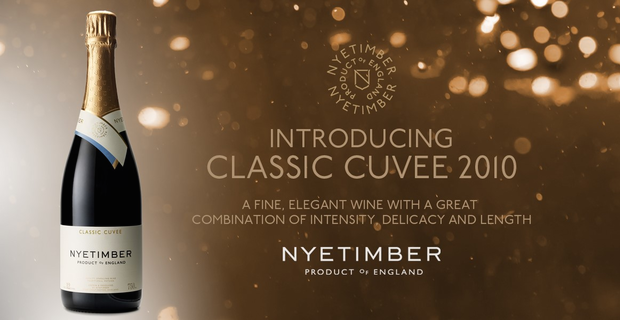 Nyetimber, England's most prestigious and pioneering sparkling wine producer, has today announced the launch of its Classic Cuvee 2010, available now at multiple national outlets and independent retailers. Made from a blend of 51% Pinot Noir, 36% Chardonnay and 13% Pinot Meunier grapes, the vintage offers a distinct expression of the year's harvest in the signature House style.
The Classic Cuvee 2010 is pale golden in colour with gentle, fine bubbles that fill the nose with toasty, spicy and complex aromas showing wonderful development after more than three years on lees in the cellar. The palate supports these complex aromas with honey, almond, pastry and baked apple flavours.
Cherie Spriggs, Nyetimber's head winemaker, comments: "Temperatures in the early part of the 2010 growing season were slightly lower than average, but that coincided with much drier weather as well. Flowering proceeded in excellent conditions in late June and early July with hot and dry weather producing a large, even crop. A slow, gradual ripening of the fruit has produced a fine, elegant wine with a great combination of intensity, delicacy and length. It's a wine that we're all very proud of."